L's Art Club subscription - an at-home workshop kit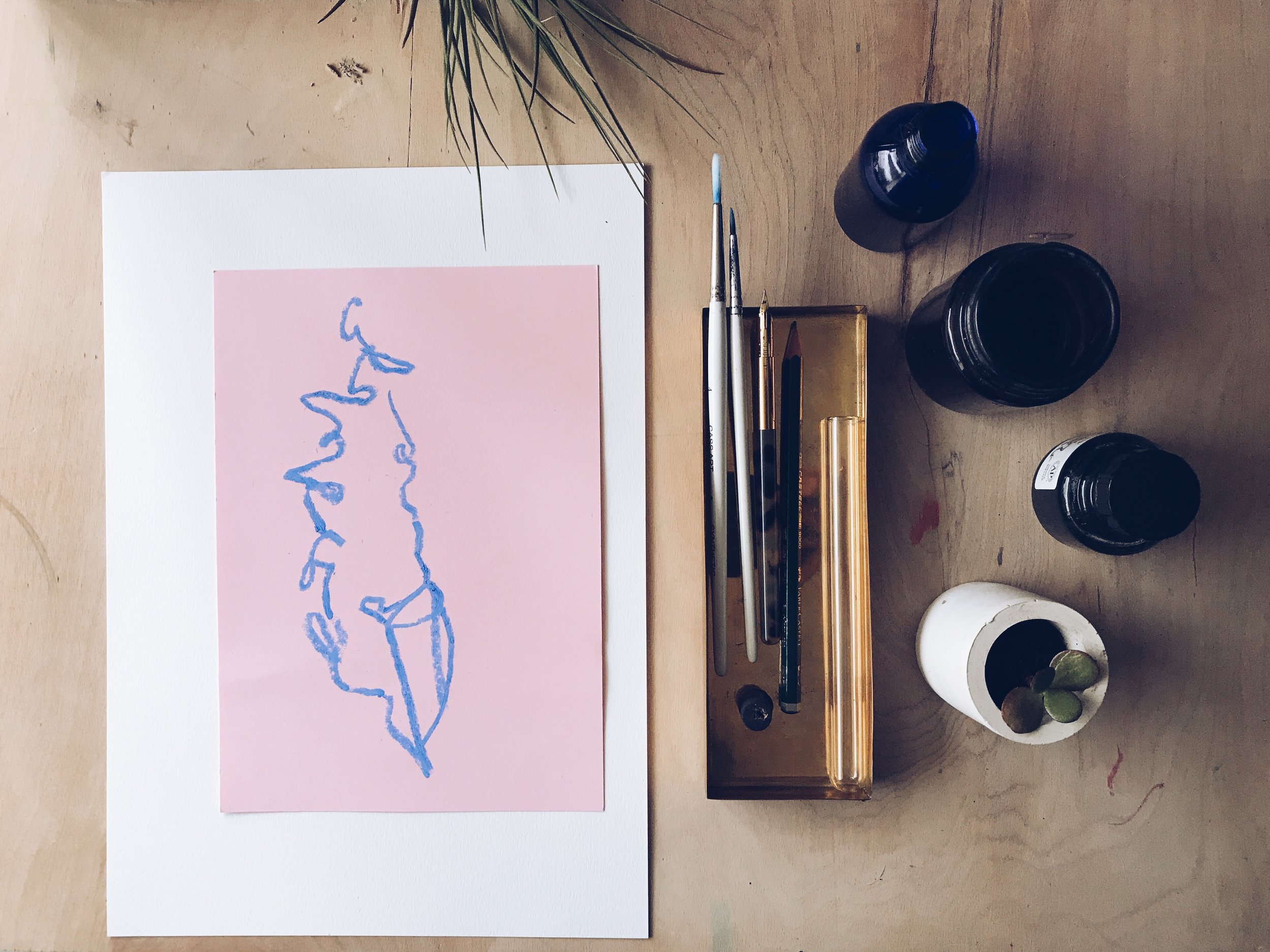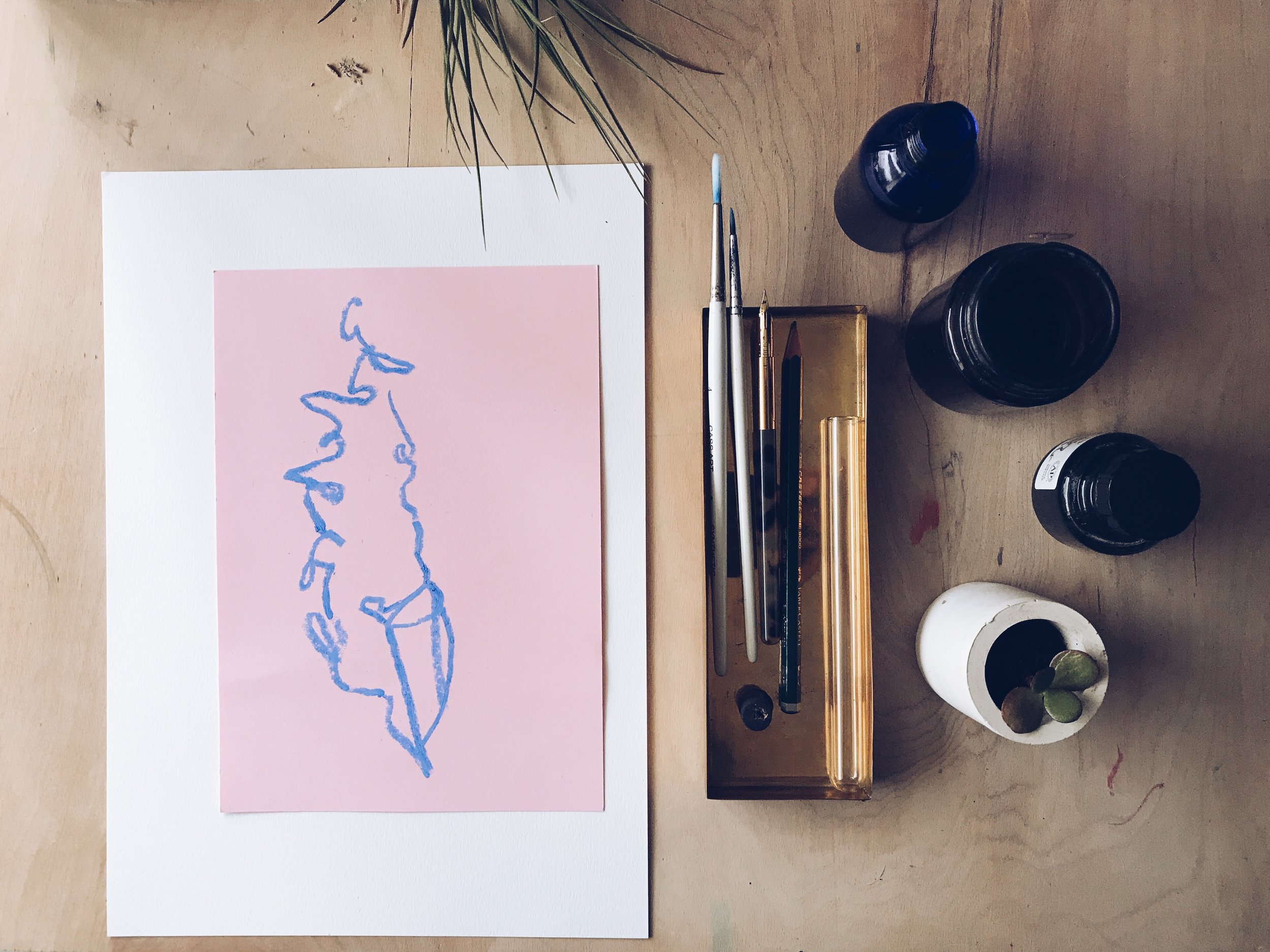 L's Art Club subscription - an at-home workshop kit
Current box: Watercolour, close-off for purchase June 10th
What is L's ART Club?
An at-home, at-your-leisure drawing club, with guidance, notes, hints and tips to enable you to explore drawing as a pastime. Every other month you will receive a hand-picked pack of art materials, reference objects or imagery and a guide to using the materials and techniques to explore, written by myself. You can sign up for as long as you like, or for just one pack.
When is the next pack?
Currently sending out Watercolour, cut-off June 10th. Following box - End of July. If you sign up (up to 3 weeks) before then, a 'Welcome to the Club' gift will be sent upon signing up to this subscription to get you started. Each subsequent pack will follow at the same time every two months. You can join or cancel this subscription at any point throughout the year.
Who can use this?
Anyone and everyone! Whether you have lots of experience but put away your 'brushes' some time ago, or just have a curiosity to try something new. The pack is easy to use and aims to provide a mindful experience and an introduction to a variety of different art materials.
Do you ship worldwide?
YES!
Can I gift this?
Yes, please provide the name of the recipient (or yours) when prompted at check-out and I will send you welcome gift to present to your recipient before the first package arrives, this is sent by standard royal mail post. Please note: if you purchase a subscription just before a new pack release date, the welcome gift will be included inside the first pack.
Can I purchase this for my child?
Yes! There is a package for under 16's and over 16's, although the children's pack is aimed at older children, or those with an avid curiosity in art. Not recommended for under 5's.
What can I expect in a pack?
The ink pack would contain: A bottle of 14ml ink, a brush,
10 sheets of various papers ranging from a heavyweight cartridge to handmade cotton rag papers (as well as some paper for testing),
a pencil,
presentation folder, reference material and a guide created by me with techniques and sample drawings.
Can I order more materials?
Not individual items, but you will receive a comprehensive list of the items in each pack and an easy website link to access them all in one place.
What makes this different?
I want to provide the experience someone who attends one of my workshops would receive, but in your home. Many of you can't travel to London, some can't make the dates, and I can't teach workshops all the time. I hand-pick all the materials, provide you with a little bit of background on the material and guide you through using them. I will always provide materials I know how to use myself so that I can give you informed advice and techniques I have tried. You'll receive a new pack at the end of a month, every two months, for as long as you wish to subscribe.
What happens if I get stuck?
You will have access to a Facebook group where you can ask questions, share your drawings where I can discuss further techniques and ideas with you.
If you don't have access to Facebook to join the group, or are purchasing this for anyone under 16 can email me anytime and I will try to respond within 48 hours. There will also be exclusive access to a member area on my website which will detail everything in each box and access to Pinterest boards and ideas to compliment. I have also set up an instagram profile for updates and info to do with workshops and this subscription - @thislakshmi.art.club
How do I cancel/amend/view my subscription?
Easy, log-in to your customer account here
Note: You will need to create a customer account to manage subscriptions, here you can cancel at anytime. If you need more help just get in touch hello@thislakshmi.com.
I hope you enjoy!